Goooooood morning! I'm not really sure why I'm so chipper this AM, given the almost 2-hour Party Baby session we experienced overnight, followed by the extremely sad baby this morning. BUT I am.
Welcome back to Manic Monday!
Let's talk about...stuff. In a bulleted list.
I completely dropped the ball on Christmas shopping for the relatives "away". It's only half done, and my usual self-imposed deadline for shipping was yesterday. I guess I know what I'm doing tonight. How it got to be December 10th is beyond me.
My family and my best friend has banded together to buy gifts for needy families this Christmas. Yesterday I went to church and picked up all the gift requests, and I will complete the shopping this week. I feel that we are so fortunate, it's the least we can do to give other families a chance at a merry Christmas without worrying. I encourage everyone who can to do a little something - donate a few items to a food bank, purchase warm winter wear for children in need, donate to the Salvation Army's Christmas campaign.
I have only one assignment left for this semester of my Career Development Practitioner program. How I survived, I'm unsure. While I wish I had started part-time, I don't regret full-time. I got so much confidence back from baby-wrangling and getting excellent grades in school. Now I'm really excited for some down time.
Baby Bird has at least two teeth cutting right now. He's honestly taking it really well. He has his moments of upset but overall, he's been happy.
I ordered a new bag to use as a diaper bag. The one we originally chose pre-birth ended up being a little on the small side, especially considering we use cloth diapers (a little extra bulk), and we are planning to eventually have another child. It's this one from Lululemon: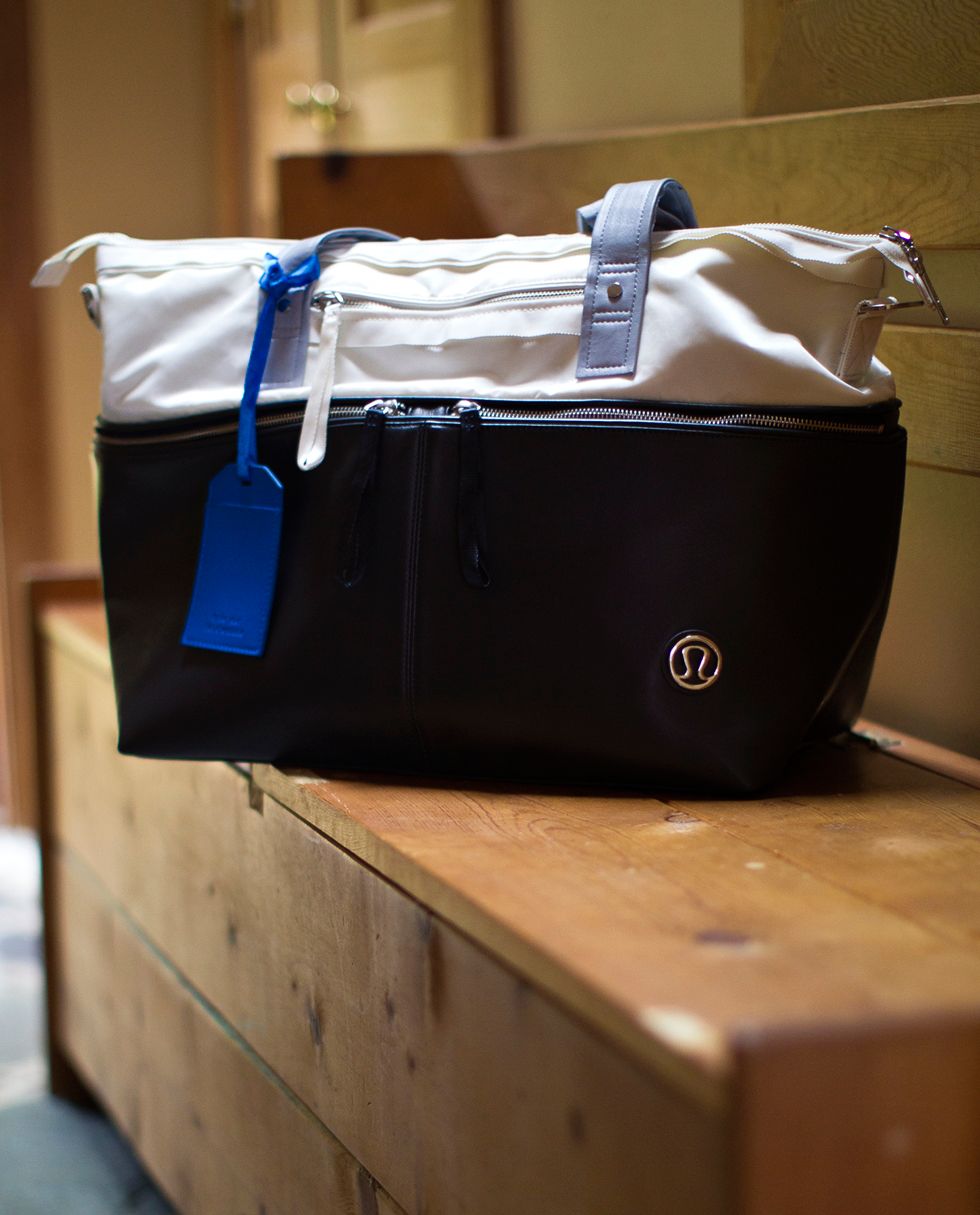 My usual Christmas decorating style is Victorian, with white lights and rich jewel-toned ribbons. I like it classy and twinkly. But now with a baby, I'm leaning toward FUN FUN FUN! This Christmas we've bought a few new fun decorations. After Christmas, when all the decorations go on clearance, we're going to stock up on coloured lights and fun decorations for next year.
What's your Christmas decorating style?